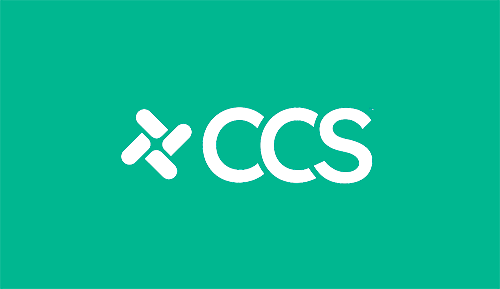 September 7, 2023
Natural Disasters & Your Diabetes: How to Properly Prepare for Any Situation
Natural disasters can happen suddenly. Floods, earthquakes, and tornadoes can occur without warning. Hurricanes can be forecastable, but they can...
September 7, 2023
Traveling with Diabetes? Here Are Your Go-To Tips
Traveling is all about exploring new places, making memories, and trying new things. But if you are managing diabetes, it...
August 8, 2023
Managing Your Diabetes Starts with Education
Diabetes is a serious but manageable disease – and managing it starts with education. By learning how to track your...
August 8, 2023
Exercise and Diabetes: How Physical Activity Can Help You Manage Your Condition
Exercise is an important part of managing diabetes. It can help keep blood sugar levels in check, lower the risk...
August 2, 2023
Healthy Hydration
As the summer temperatures rise, proper hydration is critical for those living with diabetes. Sugar-sweetened beverages (SSBs) are fan-favorites in...
July 5, 2023
Carbs: A Guide to the Good and the Bad
Carbohydrates are an important part of a healthy diet, but not all carbs are created equal. There are two kinds...
July 5, 2023
Summer Eye Care: Protecting Your Vision
Maintaining healthy eyesight and vision is important for adults of all ages, but particularly important for those living with diabetes....
June 13, 2023
Everything You Need to Know When It Comes to Having a Backup Plan for Your Insulin Pump
Insulin pumps are a great way to manage diabetes. Pump therapy provides tighter control of blood glucose levels and provides...
June 11, 2023
Everything You Need to Know When It Comes to Having a Backup Plan for Your Continuous Glucose Monitor
Continuous Glucose Monitors (CGMs) are valuable tools to manage diabetes. They can help you track your blood sugar levels in...
June 9, 2023
Summer Camp for Kids Living with Diabetes: A Chance to Learn, Grow, and Have Fun
Summer camp is a great way for kids to have fun learn new things and make new friends. For children...
May 23, 2023
Enjoying Summer Sips While Keeping Your Blood Sugar in Check
Summer vacation is almost here. Many people are excited to relax and enjoy a refreshing adult drink. Like most things...
April 26, 2023
7 Things individuals living with diabetes can do to help lower their cancer risk
The American Diabetes Association (ADA) recommends the following list of things that people with diabetes can do to help lower their risk of cancer.
April 6, 2023
How to Manage Stress When You Are Living with Diabetes
Everyone feels stress sometimes. It's how your body feels when something makes you feel worried, upset, or angry. Too much...
April 5, 2023
Spring cleaning? Check your medicine cabinet.
April 15th is National Clean Out Your Medicine Cabinet Day! It's a good day to throw away any old, expired,...
March 28, 2023
CCS Clinical Corner – National Nutrition Month®
While March has been National Nutrition Month, with the theme "Fuel for the Future," we should continue to help individuals...
June 1, 2022
Traveling with Medication
With the summer vacation season in full swing, many people are traveling or soon will be. Whether you're headed to...
May 25, 2022
A Stroke Is a 'Brain Attack'
Did you know that stroke is the second-leading cause of death in the world? In America, stroke takes the life...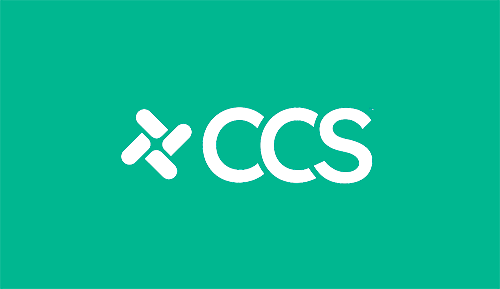 April 12, 2022
Take Care of Your Feet!
April is National Foot Health Awareness Month, a perfect time to focus on the importance of keeping our feet healthy....
April 5, 2022
What about Diabetes and Alcohol?
Having diabetes does not mean that you have to give up your favorite foods or beverages altogether. This includes alcohol....
March 16, 2022
Consider This A Wake-up Call
Did you know that more than 29 million Americans have diabetes, and that 8 million of those people are undiagnosed?...
February 16, 2022
Show Your Eyes Some Love
In talking to people with diabetes on a daily basis, my goal is to help them understand the importance of...
February 2, 2022
Understand Your Risk for Heart Disease
February is American Heart Month, a great time to raise awareness about heart disease and how to prevent it. Did...
January 19, 2022
Healthy Weight: How much should I weigh?
This is the time of year when many people are focused on losing weight. Not coincidentally, Jan. 18-22 is Healthy...
January 5, 2022
Five Things NOT To Do for a Healthy New Year
As the New Year gets underway, many of us have resolved to do better in the area of our health....
December 22, 2021
Staying Healthy amid the Holiday Festivities
During all the busy-ness of the holidays, it is important to pay attention to our health. This time of year...
December 8, 2021
The Flu Season Arrives Every Year
For most of us, the holiday season means good food, family gatherings and long-held traditions. Unfortunately, it also means the...