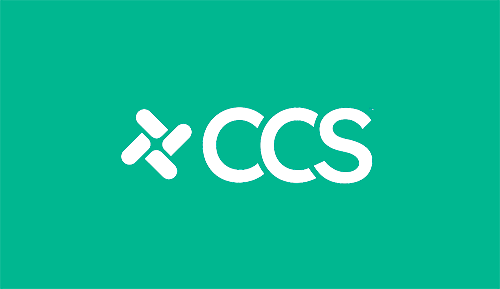 November 10, 2023
Billing Change Better Aligns CGM Supplies with Other Supplies
CMS recently published a change request directing the DME MACs to allow 90-day billing for continuous glucose monitor supplies –...
November 6, 2023
How CGM Technology Is Transforming Diabetes Management
Understanding CGM technology in diabetes management helps patients monitor blood sugar levels in real time, improving control and reducing complications.
November 3, 2023
CCS CEO Tony Vahedian on how companies are responding to the post-Covid era of healthcare
The diabetes chronic care management company is bracing for Medicaid enrollment changes while eyeing new tech opportunities.
October 23, 2023
Empowering Diabetes Care with CGM Education
In this episode of Healthcare Strategies, Senior Editor Alivia Kaylor chats with Tina Platania, PharmD, director of Clinical Services at...
October 23, 2023
The Impact of Medicare Expansion for Continuous Glucose Monitors on Health Plans
The diabetes management space is heading toward a shift as 1.5 million new Medicare beneficiaries are projected to soon gain...
October 13, 2023
CMS Responds To Pushback on CGMs
HME stakeholders sought clarification on role of pharmacists
October 12, 2023
HealthBiz with David E. Williams
Interview with CCS Medical CEO Tony Vahedian- CCS Medical's chronic care extension teams leverage data to provide personalized clinical guidance...
October 2, 2023
Like A Tsunami Over Land – CGMs And Health Plans
CGM expansion is coming. How can health plans prepare to maximize their value to members?
September 15, 2023
Path to Prioritizing SDoH in Whole Person Chronic Care: Q&A series featuring Dr. Arti Masturzo
We are introducing the latest edition of our Q&A series on prioritizing social determinants of health (#SDoH) in #chroniccare.
September 7, 2023
DME provider urges CMS to update home health billing policy
The home health proposed rule drew powerful opinions during the public comment period from home health and hospice providers.
August 28, 2023
Navigating the Journey from CMO and Physician to Patient
Even with my "VIP" access to the healthcare system as a physician who practiced in my community, I'm still struggling...
August 8, 2023
Generative AI brings great potential – and risks – to payer space
Widespread adoption of artificial intelligence in professional settings has swept the nation in the last year, with companies in all...
July 3, 2023
Data Feeds and Diabetes: Fueling the Future of Personalized Care and Trusting Relationships, with Richard Mackey and Jean-Claude Saghbini [PODCAST]
Since diabetes is one of the few chronic conditions that can be very effectively managed by an individual, why are...
June 27, 2023
Payers Bet Big on Home Health Care
Recent years have seen several prominent health insurers making major deals in the home health care sector.
June 20, 2023
Social Impact Tech: Tony Vahedian of CCS On How Their Technology Will Make An Important Positive Impact
In recent years, Big Tech has gotten a bad rep. But of course many tech companies are doing important work...
June 2, 2023
Insurers Should Slow Down to Speed Up Home Health Integration
Health plans boost home health capabilities via acquisitions, driving industry towards value-based care through discovery, workflow enhancements, and team-based home...
May 9, 2023
Bringing Virtual Care Home [PODCAST]
Welcome back to Bringing Virtual Care Home! In this episode host Tina Null is joined by Dr. Arti Masturzo, Chief...
April 18, 2023
What advice would you give to non-medical founders on how they can engage clinicians?
We caught up with Dr. Arti Masturzo, Chief Medical Officer at CCS at ViVE 2023 to hear her advice to non-medical founders on...
April 17, 2023
Managing patients' chronic conditions requires addressing food insecurity
Food insecurity affects more than 10% of American households.
March 23, 2023
Why various data feeds are needed to improve diabetes management
Optimizing treatment of this condition must factor in and find relationships between various types of information about the person.
March 15, 2023
Bridging the digital divide: How to bring trust back into the patient-physician relationship
Health care's journey into the digital era hasn't always been smooth sailing.
March 13, 2023
Q/A: Dr. Masturzo Talks Addressing Food Insecurity with Patients
Today, food insecurity affects more than 41 million Americans and is prevalent among children and the elderly population.
March 1, 2023
Shot of #DigitalHealth Therapy – Mike Rolla, CCS
What a great way to end Season 12 of #TheShot of #DigitalHealth Therapy by getting some amazing lesson in #sales....
February 27, 2023
The Top 25 CFOs of Austin for 2023
Finance and Investing is pleased to announce The Top 25 CFOs of Austin for 2023.
February 17, 2023
CCS Powers 'Health Care Journey At Home'
As a practicing physician, Arti Masturzo, CCS Medical's first-ever chief medical officer, knows it's hard to inspire patients to follow...
February 6, 2023
CCS Launches Scientific Advisory Council
CCS has launched a Scientific Advisory Council comprised of four industry leaders who, it says, will support the company in...
February 1, 2023
CCS Launches Scientific Advisory Council to Accelerate Advancements in Chronic Care Management
Four industry leaders announced as part of multi-stakeholder council that will advise on developing a more holistic approach to home-based...
December 13, 2022
United Regional Health Care Gets Creative To Tackle Chronic Care Costs
November 8, 2022
Medical supplies company CCS leverages chronic care experience to address gestational diabetes
CCS today announced it will leverage its experience providing medical supplies for chronic conditions to offer a gestational diabetes management...
November 8, 2022
CCS Announces New Gestational Diabetes Management Offering as Part of Its Established LivingConnected® Solution
CCS Health division is unveiling a new program to better manage gestational diabetes in pregnant women under the leadership of...
October 14, 2022
CCS partners with Welldoc® , ZeOmega® to launch software for patients with chronic conditions
Chronic pain-focused technology company CCS is partnering with Welldoc and ZeOmega to expand CCS LivingConnected solution.
October 13, 2022
CCS Partners with Welldoc®, ZeOmega®
CCS has announced a new technology partnership with Welldoc and ZeOmega to expand its LivingConnected solution and reduce costs of...
October 13, 2022
CCS Announces Innovative Partnership with Welldoc® and ZeOmega® Aimed at Helping People with Chronic Conditions Lead Healthier Lives while Reducing Healthcare Costs
Proprietary collaboration will advance a data-drive, personalized approach to chronic care management for individuals utilizing CCS's LivingConnected ® Solution
October 13, 2022
Lifting the Mental Stress of Chronic Illnesses with CCS's New Diabetes Program
CCS has developed a diabetes program centered around getting each individual the help that they need.
October 7, 2022
CCS Streamlines Diabetes Management
CGMs are wonderful and getting better and better, but just because a patient gets a reading, they may not know...
September 27, 2022
How device distributors can assist with ensuring a seamless journey for people with type 2 diabetes
People with type 2 diabetes often face an overly complex and confusing environment as they learn to manage their condition....
September 1, 2022
CCS Welcomes Chief Growth Officer to Scale Company's Continued Services Expansion Focused on Innovation in Home-Based Diabetes Care Management
New leader brings product plus digital health experience with a consumer-centric focus.
August 18, 2022
Medical Supplies Company CCS Innovating On At-Home Diabetes Treatment Front
The at-home medical supplies provider CCS is expanding its business to better care for patients with chronic needs in the...
August 14, 2022
Bonus Features – August 14, 2022 – Payers and providers look at Big Tech differently, half of physicians and nurses don't think their orgs are headed in the right direction, and more
Clinical program and medical supply provider CCS announced the expansion of its patient education, monitoring, and coaching services.
August 11, 2022
Health IT Business News – August 11, 2022
CCS Announces Company Expansion Focused on Accelerating Innovation in Home-Based Diabetes Care Management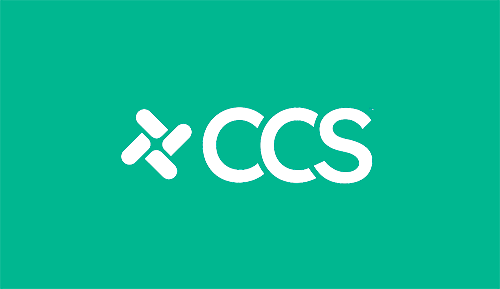 August 10, 2022
CCS Announces Company Expansion Focused on Accelerating Innovation in Home-Based Diabetes Care Management
A leader in home-delivered medical supplies for individuals living with chronic conditions, CCS is expanding its patient education, monitoring, and...
August 10, 2022
Medical supplies company CCS moves into home-based diabetes care management
A company with a long history of providing medical supplies for chronic conditions is expanding its business into monitoring and...
May 5, 2021
CCS Medical Names Barbara Escalante Hess as Chief Human Resources Officer
Leading Provider of Home Medical Supplies Adds Strategic HR Leader to Executive Team
October 13, 2020
CCS Medical Names Tony Vahedian as Chief Executive Officer
Leading Provider of Home Medical Supplies Adds Healthcare Products and Services Veteran to Leadership Team