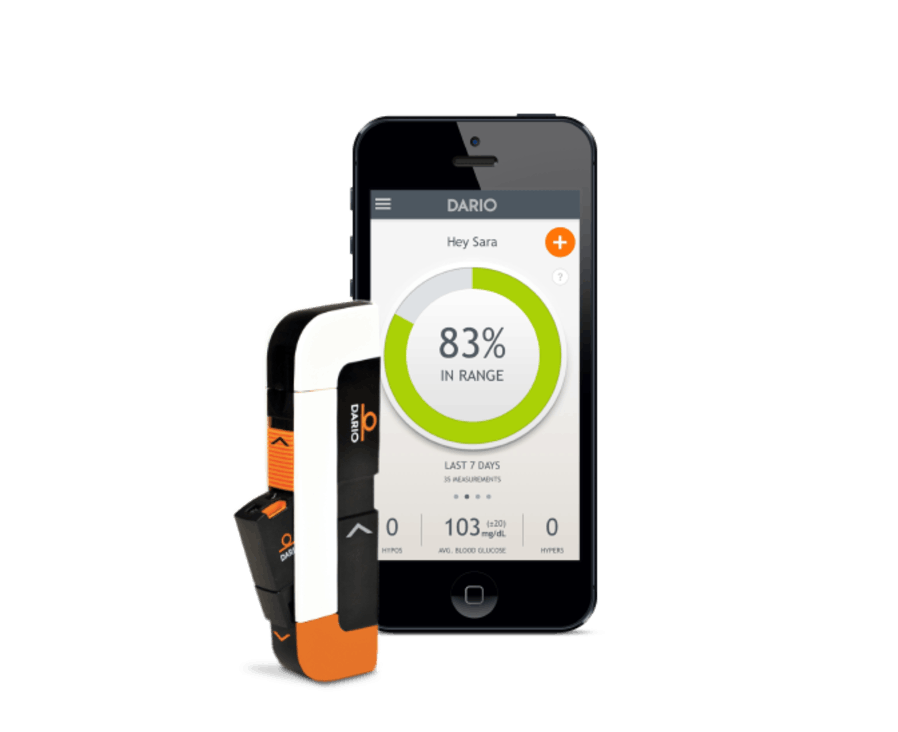 Dario All-in-One Meter
The award-winning Dario Blood Glucose Monitoring System turns your smartphone into a glucometer!
The Dario All-in-One Meter fits right into your pocket or purse so you can use it anytime, anywhere.
No need for extra plugs or batteries.
Use the App to track carbs, fitness and insulin alongside your glucose readings.
Share your data real-time with your care team and loved ones.
Our emergency hypo alert feature comes with GPS location.
Access personalized reports, live coaching and a full library of content right in the App!
CCS Medical offers all the top connected glucose meters for LivingConnected participants. To learn more about our LivingConnected program, call 1.800.966.2046.
Dario All-in-One Meter
Memory Results: Unlimited results (memory is limited to smart mobile device memory)
Reporting Range: 10-600 mg/dL
Minimum Sample Size: 0.3 microliter
Averages: 7, 14, 30 days
Test Time: 6 seconds
Computer Download: No, connects directly to a smartphone via the Dario Diabetes Management Solution App
Coding: No coding required
Size: 4.1" x 8.3" x 0.4"
Weight: 1.4 oz.
Meter Color: Black
Request More Information
To learn more about how the LivingConnected program can benefit you or your organization, please complete this form.