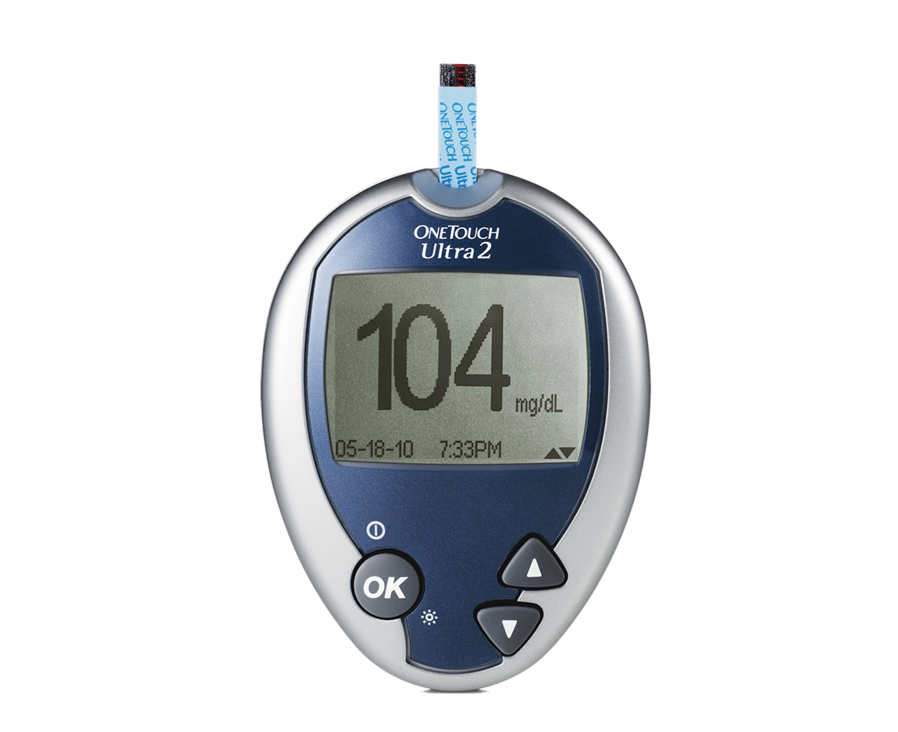 LifeScan OneTouch Ultra®2 Blood Glucose Monitoring System
OneTouch Ultra®2 provides a fast and simple way to track effects of food on blood glucose levels for better diabetes management.
Large backlit screen for easy viewing day or night
Ability to add meal flags to link effects of food to blood glucose results
Before and after meal averages
Effects shown of food and portion choices over time
Large memory (500) and download port provide more ways to review results
Test result averages display glucose trends
CCS Medical offers all the top brand-name products. If you don't see what you are looking for, contact one of our helpful Customer Service Representatives.
LifeScan OneTouch Ultra®2
Memory Results: 500
Reporting Range: 20-600 mg/dL
Minimum Sample Size: 1.0 µL
Averages: 7, 14, 30 days
Test Time: 5 seconds
Computer Download: Yes
Coding: 1-Time Coding
Size: 3.12" x 2.25" x 0.90"
Weight: 1.5 oz.
Meter Color: Blue & silver
REORDER NOW
Existing patients, click to log in or register your CCS Medical account.
REORDER
NEW TO CCS MEDICAL?
New patients, call or click to get started today!
1.888.MEDICAL (633.4225)
GET STARTED