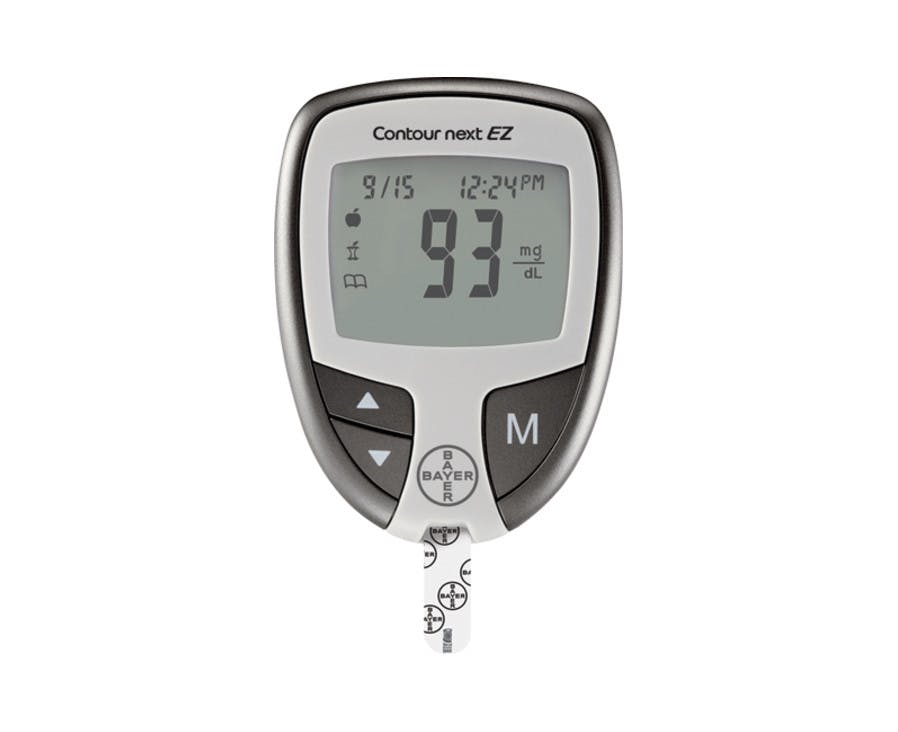 CONTOUR® Next EZ Blood Glucose Meter
The CONTOUR® Next EZ blood glucose meter is both easy and accurate.
Highly accurate blood glucose readings that are within ±10% of the lab reading
Second-Chance® sampling prevents wasted strips without compromising accuracy
Fast, 5-second countdown with a small blood sample
No Coding technology means the meter codes automatically
Pre- and post-meal markers and selectable post-meal reminders
View 7-, 14-, or 30-day averages
CCS Medical offers all the top brand-name products. If you don't see what you are looking for, contact one of our helpful Customer Service Representatives.
CONTOUR® Next EZ Blood Glucose Meter
Memory Results: 480
Reporting Range: 1 - 600 mg/dL
Minimum Sample Size: 0.6 µL
Averages: 7, 14, 30 days
Test Time: 5 seconds; up to 20 seconds for Second-Chance® sampling
Computer Download: Yes
Coding: No Coding technology
Size: 3" x 2.2" x 0.75"
Weight: 1.7 oz.
Meter Color: Black
REORDER NOW
Existing patients, click to log in or register your CCS Medical account.
REORDER
NEW TO CCS MEDICAL?
New patients, call or click to get started today!
1.888.MEDICAL (633.4225)
GET STARTED